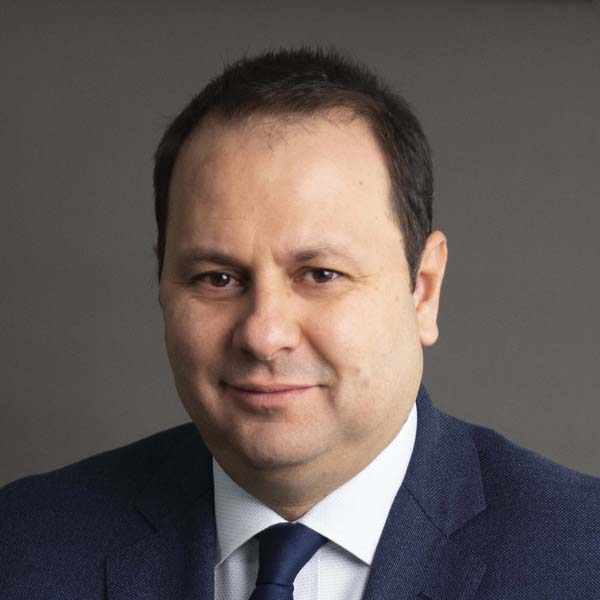 Executive Director Hellenic Republic Asset Development Fund S.A. (HRADF)
Panagiotis Stampoulidis is a graduate of the Higher Technological Education Centre of Western Macedonia and holds an MBA from the University of Wales in the UK. With a successful 15-year career in administration, he is an experienced executive in the running of private and public organizations. He has experience in the sectors of development plan design, restructuring, and execution of public contracts, and he has managed a variety of technical and financial projects, as well as projects for restructuring and streamlining of corporate procedures. During his career, he has gained significant experience interacting with Institutional Committees and serving on decision-making bodies. He started his career as an executive in the food sector. He then served as CEO of the Central Markets and Fishery Organizations (CMFO SA), responsible for the Central Markets of Athens and Patras and the 11 Fish Markets throughout Greece. In 2013, he created the innovative Retail Consumers Wing at Renti and he prepared two PPP projects during his time as CEO. From the period 2019-2021, he was the Secretary General for Commerce and Consumer Protection, implementing dozens of reforms in the functioning of the market, consumer
protection, and implementation of public contracts worth over €100 million.